Selector de Pedidos Eléctrico con Batería de Iones de Litio
The A Series Electric Stock Picker with Lithium-ion Technology is designed to meet order fulfillment needs in narrow aisle environments. This stock picker has a comprehensive safety protection system, excellent ergonomics, and an advanced control system. Being reliable, comfortable, safe, and stable, all while providing excellent performance, it is the perfect choice for increasing productivity in small load order fulfilling environments such as retail and manufacturing applications.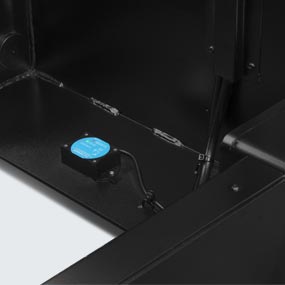 The tilt sensor prevents the vehicle from tipping over due to excessive slope and ensures operator safety.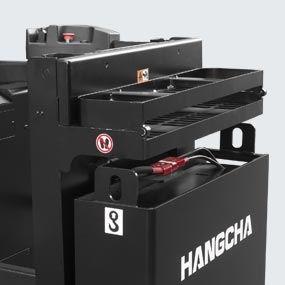 The rear load tray can be folded to allow for working in a confined space.
Battery side roll out and built-in charger are standard features of the stock picker. This allows for easy battery replacement and convenient charging.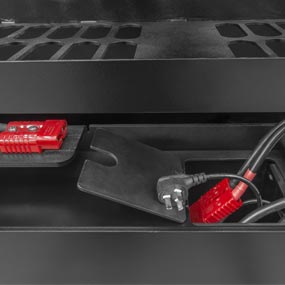 The large front and rear trays greatly improve the operator's efficiency.
AC Traction Motor
CURTIS Controller
Front Load Tray
Foldable Rear Load Tray
Automatically Decelerates when Cornering
CURTIS Multi-Function Instrument Display
Maintenance-Free Battery
Battery Locking Mechanism
Built-in Charger
Emergency Cut-Off Switch
Safety Pedal
Tilt Switch
Left and Right Guardrail
Back Cushion
Electromagnetic Brake
Find a Dealer Near You to Learn More